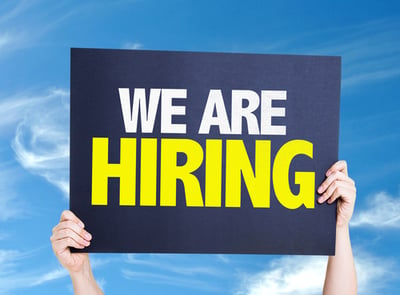 Are you looking for a place where you can learn and implement some of the latest and greatest technologies?
Are you tired of working for larger, corporate environments and want to be a part of a growing company that doesn't have to deal with the headaches of committees and upper management politics?
Do you want to work for a place that values new ideas from employees?
If so, Privo IT is looking for an IT consultant to join our team as soon as possible! Privo IT is a rapidly growing technology services company that helps businesses implement cutting edge technology. This career opportunity will place you directly in a fast-paced and challenging work environment where you will continually increase your knowledge base and improve your skill set by working on a variety of projects.
In this role, you will be providing both on-site and remote support for our managed services clients, as well as working on various migration projects to Google Apps, Office 365, AWS etc. This position is a great combination of both the consulting side and the technical side of the business.
Requirements:
The ideal candidate will have between 2-5 years of consulting experiencing in the following areas.
Ability to diagnose and fix hardware and software issues for both desktops and servers
Experience installing and troubleshooting problems on Windows7, Win2003/2008/2012R2 Server, Active Directory, Exchange, DNS
End-User and Help Desk experience in MS Office Suite and other common desktop applications
Experience in troubleshooting network related issues that can be related to network infrastructure such as switches and routers
Configuration of TCP/IP settings on network and troubleshooting TCP/IP issues
Certifications such as A+, MCSE, MCTS, MCITP, CNE, CCNA are a plus but not required
Experience deploying and managing Google Apps for Work and Office 365
Experience with Amazon Web Services and Microsoft Azure are a plus but not required.
Candidate must live within a 45 minute commute of the Boston area. Candidates outside this radius must be willing to relocate prior to commencing employment.
Responsibilities:
Visit customers in the Boston area when an onsite presence is needed.
Troubleshoot and resolve computer and network related problems with the assistance of team members
Implement new technology with the assistance of team members.
Identify technology solutions based on analysis of customer support needs.
Strong and consistent communication with customers.
Documenting work performed and other technical information for our clients.
Benefits:
We want this to be a place you want to work! Below are a list of benefits we offer
Neighborhood Health Plan insurance
Delta Dental
Fitness reimbursement plan up to $30/month
Cell phone stipend up to $60/month
Ability to work from home!
Company issued laptop of your choice (Within reason!)
401K after 6 months
Bonus plans for completion of new certifications. Amount varies on certification
If the above sounds like something you would be interested, please respond to careers@privoit.com with a cover letter that talks about why you would be a good fit for this position, and how you would add value to the company. Responses without a cover letter will be ignored!
We look forward to hearing from you