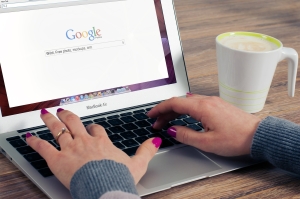 The internet is fantastic. It has completely revolutionized how we connect with one another, work, and conduct business. Advancements with Wi-Fi and mobile internet technology have made it so that users can stay connected to the internet, not matter where they go. However, there are instances when internet is not available (gasp!). Internet Service Providers may have an outage. Or you might be in a location where there is no Wi-Fi available. Without internet, it seems like everything comes to a standstill, including business processes. Yet, there are plenty of things you can do that do not require an active internet connection.
We get asked quite frequently from clients who are considering moving to Google Apps for Work if they will be able to work offline, in case of a service outage or other circumstance. The answer is, yes! Many features of Google Apps for Work are configured to work offline in the event a user doesn't have an active internet connection. Documents can be worked on, spreadsheets can be edited, and even emails can be composed to send when an internet connection is restored.
Using Google Apps for Work Offline
While Google Apps are web applications, and are usually worked on through a web browser, you can access applications such as Google Docs and Google Slides offline, as if they were installed locally on your computer, laptop, or tablet. Offline functionality is available through the Google Chrome Web Browser.
Here is how different applications are configured to operate without a live internet connection:
Installing Google Drive on your Mac or PC based system allows you to store files locally, while simultaneously syncing them to the cloud. In the event of an internet outage, the files that are stored locally are still accessible and can be worked on, and saved locally. Once the internet connection is reestablished, any files you worked on offline are automatically synced to Google Drive in the cloud.
Google Docs, Sheets, and Slides
Even without an internet connection, Google Docs, Sheets, and Slides can all be accessed and used offline. You can launch these applications from the Chrome Browse even after the internet goes out. Or you can launch the applications from your desktop as links to the apps are installed when you install Google Drive locally. Simply launch the application, work on the files as you normally would, and Google will save the file offline. Once an internet connection is restored, the files sync to Google Drive.
Google provides in its web store an app called Gmail Offline. This web app that gets installed in Chrome allows users to access their email accounts and compose emails, all without internet. Any emails "sent" without internet access get queued, and are released once the Chrome Browser is reconnected to the internet. Users can also install the Google Calendar web application which has an offline mode as well, so you can make adjustments to your schedule which will sync across your devices as soon as internet is restored.
If you have been considering migrating to Google Apps for Work but are hesitant as they are web applications, don't worry. You can still work on documents, spreadsheets, and presentations as well as compose email and change calendar events offline. Even if the internet goes out, your business can still keep going.