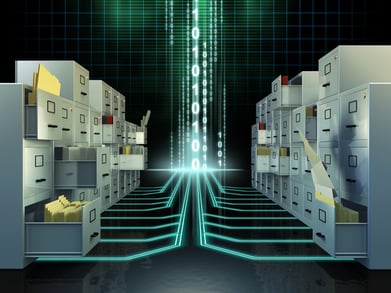 First announced at AWS re:Invent 2014 (the Amazon Web Services annual user conference), AWS Config was introduced as a complete resource dependency and auditing service. Now broadly available, AWS Config provides users with a complete snapshot of all of the resources they are running on AWS. While some companies may only use AWS for cloud storage, or for application development, others use multiple products in the AWS family. It can be difficult to track all of the activities and processes shared across AWS such as EC2 instances, object storage, relational databases, and even analytics. With AWS Config, you get to see every single aspect of your cloud infrastructure running on AWS.
Here are some of the benefits of AWS Config:
Complete Visibility of All Computing Resources
For businesses utilizing multiple services with AWS, it can be almost impossible to keep track of every data set, computing block, and web application. AWS Config does the legwork for you, providing full visibility of all of the resources running on AWS. Fully managed, AWS Config not only provides a resource inventory but it also gives users a configuration history as well as configuration change notifications. Users can track existing and deleted resources in addition to tracking employee activity, and who made changes to the cloud (and when).
Understanding Relationships Between Resources
When a company uses so many different AWS resources, there often isn't a lot of thought put into what happens when you make changes to one component – and how it affects the other AWS services. Problems will usually come into light after a change has made, which can create hiccups in cloud services, and cost time and money to fix the situation. With AWS Config, IT managers can see how components are interrelated with one another. This was they can have a better idea of what changing one part of AWS would do to the other components, reducing the number of system interruptions caused by changes to different services.
Having an overview of all of the interrelated working parts, IT managers and departments can also identify opportunities to improve efficiencies or to find where roadblocks are occurring in the cloud, to make sure that they are maximizing the effectiveness of their AWS services.
Security, Compliance, and Audit Support
One of the biggest benefits of AWS Config is how it helps organizations to better secure their information in the cloud. Users can set up AWS Config to send notifications anytime a change is made. IT managers can see who made what type of modification, and activity conducted by an unauthorized party can be invested immediately. Users can check to see which resources are running as virtual private clouds (VPC), and if components that are hosting highly sensitive data are configured with the correct security protocols. Reports from AWS Config assist with ensuring that cloud environments are compliant with industry and governmental regulations. Plus in the event of an audit, AWS Config tracks all activities, users, and configurations ensuring a level of accountability for all system processes.
For more information on AWS Config and how it can benefit your business, contact Privo IT today!