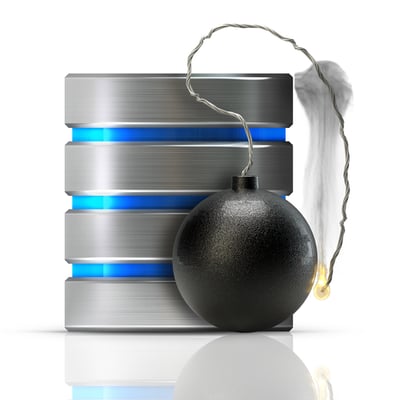 We are only months away from the release of Windows Server 2016, the newest iteration of Microsoft's industry dominant server operating system. While not set date has been released just yet, the system's third technical preview was released on August 19 – which means the final release should be along shortly. Although many organizations are running Windows Server 2008 and have no immediate plans to upgrade, while others are anxiously awaiting the release of 2016, there are still thousands (possibly millions) or organizations still running Microsoft Server 2003.
Microsoft, IT publications, and even our own company released multiple reports over the last half of the year (and even earlier) discussing options beyond Microsoft Server 2003. The reason being is that Microsoft officially stopped all extended support for Microsoft Server 2003 in July of this year. In software terms, this is basically putting a nail in the coffin. However, even with multiple notices, many businesses are continuing to run Microsoft Server 2003 well beyond its "expiration date."
Running Microsoft Server 2003 is a security risk in that without future patches and/or upgrades, the system is vulnerable to attack from outside threats. What's worse is that some organizations operating Windows Server 2003 are going against industry regulations by using the outdated server operating system. Bottlenecks in the process of migrating to a new server operating system are often caused by upper management not wanting to allocate the resources needed to make the move. Other reasons include poor planning and foresight to prepare and execute a massive organization-wide migration.
Not Messing with Success
Some IT administrators are operating under the attitude of "if it isn't broken, don't bother fixing it." Even if companies are able to successfully run their networks on Server 2003, it isn't safe to do so. Windows IT Pro pointed out a very important bit of information that many have overlooked in regards to Windows Server 2003. With previous server operating system instances such as Windows Server NT or Windows Server 2000 – the operating systems were deployed on physical hardware and often weren't replaced (and upgraded) until the hardware broke down. Many instances of Server 2003 however, have been installed on virtual machines.
Virtual machines don't have the same attrition rate as single physical servers running one dedicated operating system. So if companies are waiting for their old systems to bite the dust before moving away from Server 2003, they may be waiting a very long time.
So what do we do?
Luckily, companies have many options for transitioning out of Server 2003. We DO NOT recommend waiting until 2016 officially hits the market, although it would be in an IT department's best interest to make plans for Server 2016 eventually, especially for budgeting for future hardware provisioning. For those still running Server 2003, the best thing to do would be to upgrade to Server 2012 R2, the most current release of the operating system. Or if more reasonable, businesses can consider moving off of a server operating system into the cloud via either Microsoft Office 365 or Microsoft Azure, Microsoft's cloud platform.
The bottom line – waiting much longer and prolonging the use of Windows Server 2003 is a bad idea!