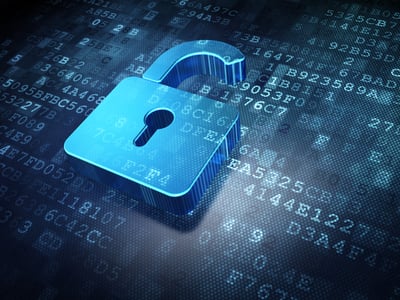 Ransomware, a highly complex form of malware basically hijacks systems and encrypts data so that users are locked out of all of their files. In order to remove the encrypting, the malware developer demands money (hence the name ransom) in exchange for releasing the encryption of the data. Ransomware is tricky, and often enters organizations through an infected email attachment or a link to a malware downloader disguised in an official looking email.
In addition to training your staff on how to identify malicious emails to reduce the risk of letting malware into your organization, there are some steps you can take to protect your organization's network from ransomware. Here are four steps to take to protect your business from ransomware.
Multiple Backup Strategies
Even though your cloud-based applications are inherently backed-up as they stored in the cloud, it doesn't mean that they are safe from ransomware. Ransomware such as CryptoWall not only encrypt files on local hard drives, but they can restrict access to files stored on mapped network shares such as Microsoft OneDrive, Dropbox, and Google Drive. So even though cloud files are stored on a cloud server, they are still subject to encryption by ransomware.
To counter-act this, businesses need to have multiple backup strategies in place. One way would be to have a set of virtualized servers set for automated replication. Or, if your company runs solely on the public cloud, there are services available that backup cloud data. Backupify for example is a service that can find, restore, and manage Google Apps data as well as data stored on other cloud platforms such as Microsoft OneDrive and Salesforce. If your system is hit with ransomware, you can wipe the local systems clean and restore the data from Backupify.
Firewall With Content Filters
An enterprise-level hardware firewall is another way to prevent ransomware from entering your IT infrastructure. Be sure to select a firewall that has content filters such as HTTPS content inspection, to block malicious content before it even has a chance to enter your organization. We recommend the WatchGuard line of firewalls that have robust web content filters to keep ransomware out, while keeping your sensitive data in.
Anti-Virus and Intrusion Detection
In addition to firewalls, we also recommend Gateway AntiVirus from WatchGuard. Gateway AntiVirus is a subscription based security solution that works in tandem with WatchGuard appliances to provide real-time protection against viruses, spyware, and ransomware. Gateway AntiVirus also has intrusion detection in place to detect and block all types of malware. This combined with a firewall provide a one-two punch in the face against ransomware.
24/7 Monitoring
IT infrastructure security is not a "set and forget it" type of process. Even with backups and firewalls in place, your network needs continuous monitoring. Our recommended firewall and antivirus systems can be configured to be monitored both in-house and off site. You can also take the pressure off of your in-house IT staff by outsourcing your network monitoring to a managed IT services provider, who will constantly keep an eye on your network and will notify at the first sign of any malware activity.