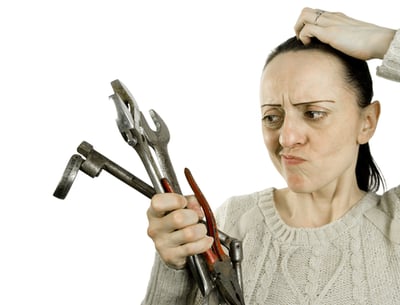 Moving to the cloud is a step that many businesses are taking these days. The cloud offers cost saving opportunities, allows smaller businesses to leverage enterprise-level computing power, and can help to improve efficiencies that work to boost business overall. Amazon Web Services (AWS) offers a slew of cloud computing options that let companies grow their business with the powerful, scalable, and economical cloud. Switching over to the cloud provides a company with a strategic advantage, but moving from an on-premise configuration to the cloud takes a lot of time, effort, and planning.
AWS provides many tools for companies to make the move over to the cloud, but the process has some complex parts, that many businesses aren't equipped to handle. While a company may think it is able to make a cloud migration on their own, here are a few reasons as to why moving to AWS isn't always a "do-it-yourself" project.
Your IT Staff Has Enough Going On
A lot of companies who decide to move from on-premise to the cloud are often small companies with small IT staffs. For a business that only has a couple of IT technicians on-hand full time, placing a cloud migration on a staff that is already overextended can lead to many problems down the road. In having to juggle the in-house IT environment as well as plan for a cloud migration, things can fall through the cracks. The migration process often gets elongated and can cause severe business disruptions if everything isn't accounted for prior to and during the migration.
An AWS cloud computing consulting firm can help simply by being an extra pair of hands. This way your in-house IT staff is able to keep up with their day-to-day operations, to reduce workplace disruptions and expedite the process of migrating over to the cloud.
Help With Planning and Execution
Before switching from in-house servers to a cloud platform such as Amazon Web Services, a company has to make a plan. There are many steps involved in successful (and efficient) migrations to the cloud, and if any step is skipped over or left out, there are often setbacks in the migration process. A cloud consulting firm can provide a detailed plan of action for the migration and will monitor the entire migration process to make sure that each step is completed successfully. This way data isn't lost, time isn't wasted, and companies experience the smallest amount of downtime possible during the actual migration process.
First Time Trying
An AWS managed cloud and consulting firm has years of experience migrating companies to the cloud, whereas a company making the move on their own may be doing it for the first time. Utilizing an outside firm to assist with your AWS migration means your company has access to experts who have done hundreds if not thousands migrations. The experience and the knowledge bank of a cloud consulting firm ensures that your company is in the best care possible.