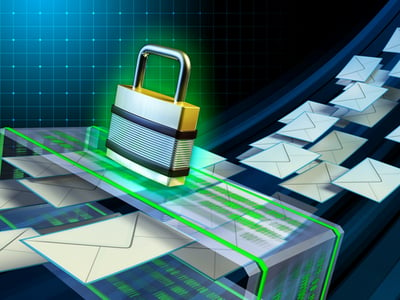 Many industries have to conduct their business operations in ways that conform to regulatory statutes and compliance mandates. Many regulationsare specific to information technology. For example, the healthcare industry has to follow HIPAA guidelines for data storage and usage. The HIPPA Privacy and Security rules set forth specific rules and regulations for managing electronic protected health information (ePHI). Financial institutions also have to make sure their IT and data networks are compliant to federal regulations such as the Dodd-Frank Act or industry standards such as the Payment Card Industry Data Security Standard (PCI DSS).
Ensuring your business meets all compliance standards does require a lot of time and planning. Navigating through multiple regulations does take some time, but luckily Microsoft has launched a new feature of Office 365 to help. The company recently announced on the Office Blog the introduction of Compliance Search in Office 365. Part of the Office 365 Compliance Center, this new capability feature allows users to perform quick searches across content in Office 365 without having to enable a full search case management.
Here are a few of the different features of Microsoft Office 365's new Compliance Search:
Searching Data Across Applications
Compliance Search can be used to look for specialized data across multiple Microsoft applications in Office 365. Searchers can look for data in individual mailboxes in Exchange, on the OneDrive for Business, SharePoint sites, and even Skype for Business (formerly Microsoft Lync) data that has been put on hold in mailboxes in Exchange. These types of searches can be as broad or as narrow as needed as there are no limits on search scale. Users also have the ability to run multiple searches at the same time.
Keyword Rich Search for Sensitive Data
Compliance Search uses Keyword Query Language that includes Boolean Operators. This enables users to search for highly-specific compliance data. For example, users can assess the risk of data by seeing if it is allowed to be shared externally either through SharePoint or OneDrive or if the data is locked-in behind the company firewall. Searches can also check individual emails for external exchanges of confidential information or even phishing scams. Office 365 users can even specify their searches to look for data files that contain specific amounts of regulatory data. Microsoft provides an example on their blog of looking for data files that contain more than 100 credit card or bank numbers.
Enhanced Controls Over Who Can Search for What Data
In order to maintain compliance standards, companies need to have control over who can search for what type of data. The system administrator can enable or disable the ability to search across data for individual users through the Office 365 Compliance Center permissions. By setting these controls, users cannot configure additional permissions in Exchange, SharePoint, or OneDrive for Business. This way companies know who has access to what types of data, and can ensure that the information remains in the right hands at all times.