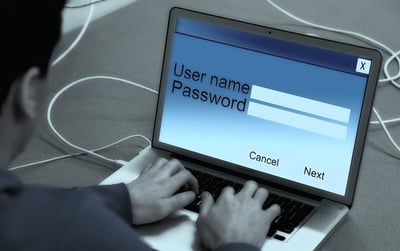 Among the many offerings of Amazon Web Services (AWS) is Amazon Relational Database Service, also known as Amazon RDS. This service allows companies to host databases in the cloud without having to deal with hardware provisioning and software and hardware maintenance that come with hosting a database in-house. Most noteworthy is the fact that Amazon RDS can be scaled up (or down) at a moment's notice; an important attribute as the data sets in a database tend to grow very rapidly over time. As major IT players are getting more involved with the cloud (Microsoft, Google, Apple), Amazon is expanding its service offerings. Now, Amazon RDS for SQL server supports authentication using the Windows Authentication method.
This new feature bridges the gap between databases running on Amazon RDS and Microsoft Active Directory running on AWS Directory Service. Users that are hosting a SQL server on RDS can enable applications to authenticate against Amazon RDS for SQL Server using credentials stored in the AWS Directory Service for Microsoft Active Directory. This allows users to keep all of their credentials in the same directory – eliminating the need to have to find and update each copy of credentials in separate repositories. Support for Windows Authentication is available for new instances and can be retroactively applied to existing instances in RDS.
What This Means
Smooth Transition from On-Premise to Cloud SQL Servers
Companies used to running SQL servers on-premise that authenticate using the Microsoft Active Directory can now move to AWS, and migrate all of their existing credentials to their cloud-hosted database running on RDS.
Potential Enhancements in Security
Having a central repository for all of your authentication credentials can potentially improve your overall security profile. Instead of having to make copies of credentials to move back and forth between platforms, RDS is able to pull directly from your Microsoft Active Directory running on AWS Directory Service.
Where Is It Available?
According to the Amazon Web Services website, support for Windows Authentication on Amazon RDS is now available in the US East (Northern Virginia) and West (Oregon) regions as well as Europe (Ireland), and the Asia Pacific AWS Regions including Sydney, Tokyo, and Singapore. It is important to note that Amazon explains there are no additional charges for using Windows Authentication on SQL Servers running on Amazon RDS. However, they do state that usage of the AWS Directory Service to run Microsoft Active Directory in the cloud is billed at regular AWS Directory Service rates.
Interested in moving your SQL Server with Microsoft Active Directory to the cloud using Amazon Relational Database Services? Contact Privo IT today to speak to one of our AWS cloud experts.