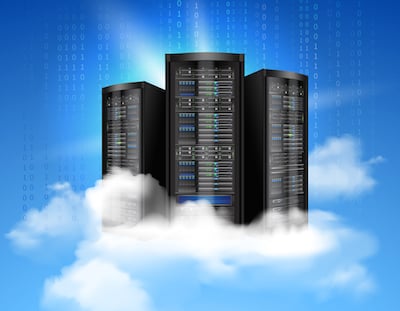 Even though "cloud computing" only really gained popularity and entered the IT lexicon around 2010, Amazon has been working on its cloud computing service, Amazon Web Services (AWS) since 2006. Many major IT companies including IBM and Microsoft entered the cloud space later and have not experienced the rapid growth and adoption that AWS has.
Rising Competition in the Cloud Space
Sure, Microsoft Azure has been around for many years and is often a top contender for Amazon Web Services. However, more recently, other technology giants have launched plans and services to compete with AWS, which has been a market leader in the cloud marketplace.
Google Cloud
In a bid to compete with AWS, Google will soon open two new cloud regions in Oregon and Japan, and has plans to launch about 10 more in the near future. The Google Cloud platform does have some big name clients, such as SnapChat, and it touts its Google Analytics integration as a unique selling point. However, Google Cloud only pulled in about $500 million in sales in 2015 while AWS raked in over $8 billion. Though Google may be a leader in search and has one of the most popular email clients in the world, in terms of the cloud, Amazon is taking the lead.
GoDaddy
GoDaddy is no stranger to the technological universe. A leader in domain registrations, the Internet domain registrar and web hosting company has been in the public eye for years thanks to its lavish advertising campaigns and a controversial CEO. Looking at the success AWS has had in not only hosting its clients website, but offering cloud computing services, GoDaddy has announced its own cloud servers and applications for clients to build, test, and scale cloud services on the GoDaddy IT infrastructure. Focused more on smaller businesses, GoDaddy is offering a "pay as you go" model with its pricing, with costs starting at $5 per month for 20GB of cloud computing power.
The AWS Advantage
Multiple Regions and Availability Zones
Amazon has 33 Availability Zones within 12 cloud regions and has plans to open an additional 11 Availability Zones and 5 more geographic Regions throughout the next year. AWS's global infrastructure allows for high availability and enhanced business continuity with cross-region replication.
Big Name Companies Use AWS
General Electric (GE), Netflix, and Pfizer are just a few of many Fortune 500 companies that utilize Amazon Web Services. These companies trust the Amazon cloud infrastructure to support their day-to-day operations, as well as to serve as a resource for storage, content delivery, and testing and development.
Launched in 2006 as a cloud storage system, AWS quickly evolved into a cloud computing juggernaut that powers major corporations around the world. As other companies are just getting into the cloud space, Amazon has an advantage as they have already spent years developing, testing, and learning from their IaaS platforms. In the race to the cloud, AWS is much more mature and experienced than its competitors.
Still not convinced? Contact Privo IT today to find out how AWS can benefit your company specifically.