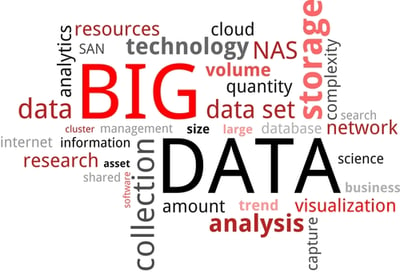 One of the biggest benefits of Amazon Relational Database Service (Amazon RDS) is that it makes setting up, configuring, andmaintaining a relational database simple and easy – especially for those with limited database administration experience. Amazon RDS takes care of the tiresome and laborious components of setting up and managing a relational database running on a database engine such as MySQL or Oracle. However, even with its simplistic and easy to follow user dashboard, if you aren't super familiar with the world of relational databases then setting up one still might be a little confusing.
Here are some relational database terms to know for when you are setting up and configuring your own relational database in the cloud through Amazon RDS.
DB Instance
A database instance or DB instance is essentially an isolated database environment running in the cloud. After setting up a DB instance through AWS, users can set-up and manage multiple user-created databases within one instance. At the granular level, a DB instance is a set of memory structures that manage database files. With traditional hardware, these physical files reside on a specific disk. However, in the cloud these memory structures reside on virtual servers.
DB Engine
The DB instance runs on a platform known as a DB engine. A DB engine is often used interchangeably with "database server" or "database management system." While there are multiple DB engines on the market today, Amazon RDS supports four of the most popular DB engines as well as its own Amazon Aurora Engine. Currently Amazon RDS supports MySQL, PostgreSQL, Oracle, and Microsoft SQL Server. Each DB engine has its own unique features and settings to support relational databases and the applications that run off of them.
DB Instance Class
In the hierarchy of the levels of database configuration there is what is known as DB instance class. The DB instance class determines the computation power and memory capacity of the DB instance. If additional CPU and memory is needed for a DB instance you have to modify the DB instance to move the instance up to a higher DB instance class. Each class has its own pricing through Amazon RDS.
Storage Capacity
While "storage capacity" may seem rather self-explanatory, it is important to note that there are parameters involving the storage capacity of relational databases in Amazon RDS. Users setting up a relational database have to select a minimum of 5 GB of storage capacity to run a database on Amazon RDS. The max of associated storage capacity in Amazon RDS is 3 TB. Additionally, each DB instance class has its own minimum and maximum storage requirements.
When selecting storage for your DB instances you can choose from a variety of volume types. You also have the option of running a DB instance on a virtual private cloud using Amazon's Virtual Private Cloud (VPC) service which provides additional control over the virtual networking environment.
We've done our best to help walk you through some of the components of setting up a relational database in Amazon RDS. However, if you still have questions or are in need of additional information, a Privo IT staff member is standing by, waiting to help!